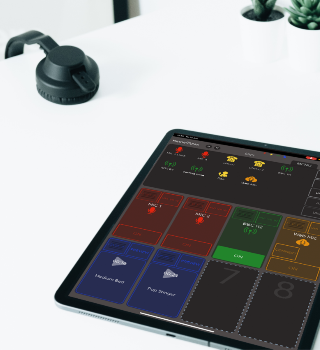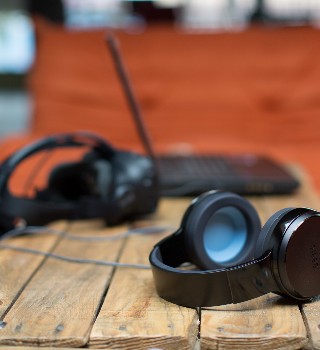 Connected - Contributors can connect to your Bionic Table session remotely, via a web mic, so you don't even need to be in the same room, town or even Country! And, if you prefer you can run a fully virtual remote session with all contributors using web mics.

Recorded - Record your Bionic Table session and download your recording as a stereo mix or as full multi-track file for further editing and broadcast. Alternatively, the output is available as a full broadcast quality live audio stream which is available over the network and can additionally be made available to streaming services.
Secure - When you leave with your device the table goes silent and is ready to be set for another session, but you still have access to your recordings over the network as well as your own specific table settings for future use.
"Your studio, where you want it, when you want it"
Local/Remote Contributors

Use meeting rooms, office spaces... to make your programmes. Contributors and guests can participate locally or from a remote location, they can even present from home.

Build & Save Custom layouts

Set your table or build your studio resources, using a variety of utensils from the Bionic Table menu and save this setting for future use.

Stereo & Multitrack Recordings

Record your table session as a stereo mix or a full multitrack file. Use it immediately or edit it for future use.